'Do your best, be good, and go to Mass'
The son of Irish immigrants, Bill Connell rose from selling newspapers in McDonough Square to becoming the founder, chairman and chief executive officer of Connell Limited Partnership, one of the country's largest privately held companies.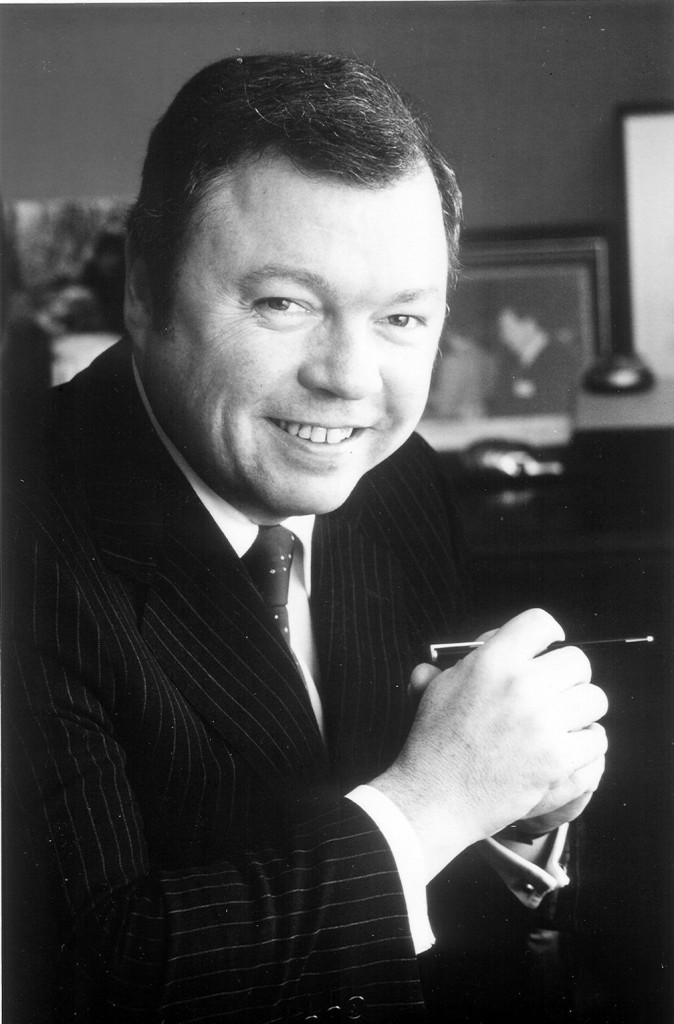 The success of the company, which recycles metals and manufactures industrial equipment, put Bill on the Forbes 400 list of wealthiest Americans, yet his fortune never came at the expense of his family. He loved spending time at the hockey rink, or baseball field, watching his children play.
Bill's professional success was matched by his enormous spirit of giving. He remained invested in his West Lynn roots, the Catholic Church and the schools that shaped him until his death in 2001. His funeral drew more than 1,700 people, filling St. Mary's Church to capacity. In his will, Bill left $5 million to St. Mary's High School, where he graduated in 1955. It was the largest single gift ever made to a Catholic high school in the Archdiocese of Boston. 
"When he succeeded beyond anyone's wildest imagination, he never forgot where he came from," said Rev. Monsignor Paul V. Garrity, pastor at St. Mary's.
Bill's gift inspired others to contribute to the school's capital campaign to upgrade facilities, increase the endowment funding and construct a new building, named in his honor. The Connell Center also houses a library and media center, dedicated to Bill's parents, William and Theresa, a bus driver and dressmaker who raised three children.
"Bill was a unique man – kind, generous and very, very smart," said his wife, Margot. "When he died, all of his hopes and dreams fell into my lap, and almost all of them had to do with education."
A graduate of Boston College and Harvard Business School, Bill left substantial gifts to those institutions as well. The School of Nursing at BC bears his name.
Bill and Margo married in 1965 and raised six children – Monica, Lisa, Courtenay, William, Terence and Timothy.
"He was famous for his three rules," said Monica, the eldest. "Be good, do your best and go to Mass. It was that simple."
Three simple rules and one remarkable man.