His housing provided homes for many
A man of great integrity and vision, Saul Gilberg found his niche transforming the architectural landscape of Lynn.
Born and raised in McDonough Square, Saul had strong roots in West Lynn. His father worked as a laborer at General Electric and his mother ran a shop out of the first floor of their home. After graduating from Lynn Classical High School, Saul attended Northeastern University and served in the Army during World War II.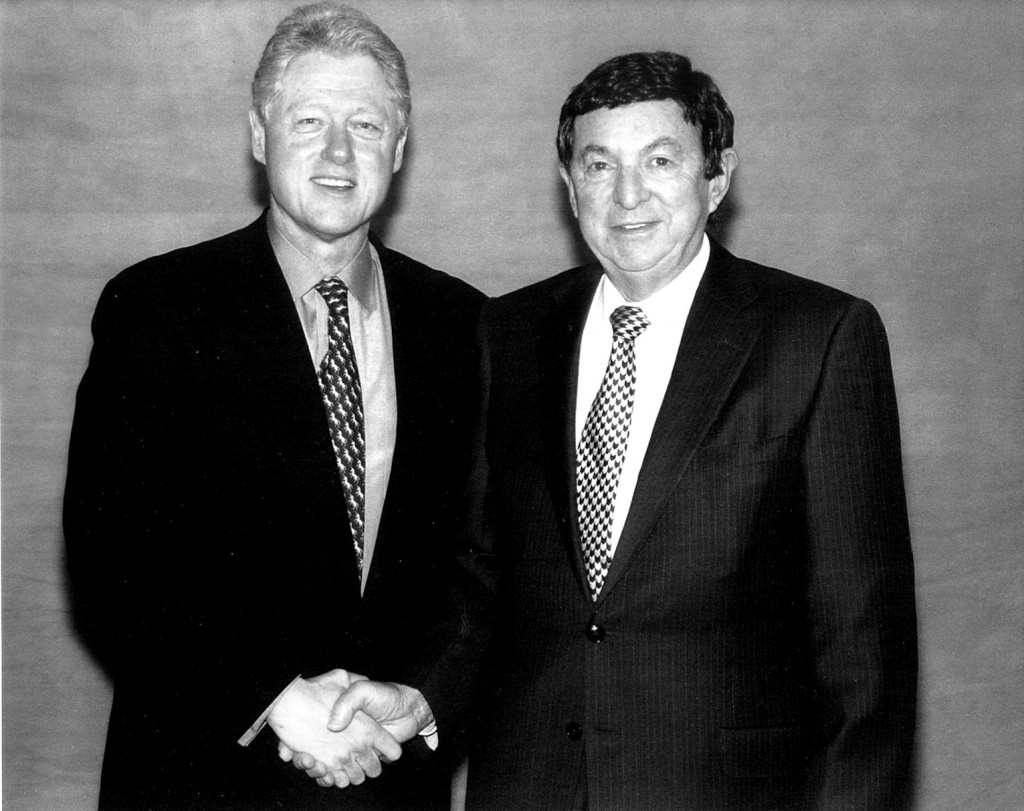 Saul and his wife, Irene, raised seven children – Gary, Richard, Bobby, Andrea, Jayne, Carol and John. In the early years, Saul worked full-time for Feinstein's Clothing on Munroe Street. He began buying and selling two- and three-family homes on the side. By the 1960s, his interest in real estate had evolved into a full-time business.
As president of International Realty and Broad Street Trust, Saul prided himself on transforming problem properties into affordable, taxable and desirable developments. An early example was Leisure Towers on Farrar Street, an elderly apartment complex. He later developed projects on Broad Street, Lewis Street, Silsbee Street, Surfside Road and Beach Road, among others. He was named Realtor of the Year in 1966 by the Greater Lynn Board of Realtors.
Following in his father's footsteps, John Gilberg, president of Bayview Realty Corp., has been managing and developing real estate for more than 20 years. "Like my father, I love fixing things up," he said. "I love restoring old architecture."
He cites his father as a role model, in business and in life.
"He was extremely generous with his tenants," said John. "In the early '70s, there was a huge GE strike and he waived rent for the GE employees for the duration of the strike. I try to follow a lot of the same guidelines, understanding that flexibility is important."
Saul remained active as a real estate developer until his death in 2005. Throughout his life, he was very involved in the Lynn business and Jewish communities. He served as trustee of Lynn Hospital and a director of the Lynn Area Chamber of Commerce (LACC). He received the LACC Hall of Fame Award in 2003.