He proudly wore the union label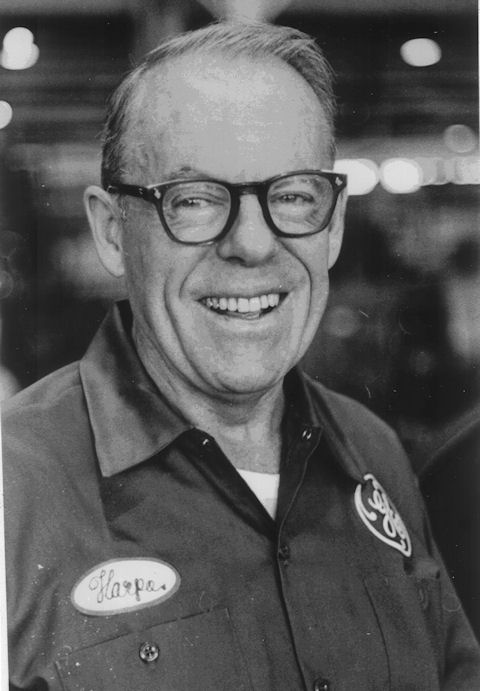 Edward "Harpo" McMahon's nickname was a tribute to an earlier time of ethnic diversity.
Growing up in West Lynn, he was a gifted soccer player, but when he played he was often the only Irish-American — his father was born in Ireland — in a sea of ethnic groups from around the globe. Hence the nickname.
Ed played semi-pro soccer for many traveling teams throughout New England and in later years became a leading pitcher in one of the pre-eminent fast-pitch softball leagues in the northeast.
A World War II veteran and father of six, Ed worked for 40 years as a tool and die maker at General Electric in Lynn. He was an outspoken leader of IUE Local 201 – serving 10 years as president and four as VP – which at its peak had more than 26,000 members working at GE in Lynn, Everett and Pittsfield. Ed helped steer that union through times of growth and turbulence, including the Great Strike of 1969-70, which saw 147,000 GE workers from around the country walk out for 102 days.
Ed, who worked to pay for his tuition at St. Mary's and later took machinist and labor courses at several area colleges, was a self-educated man who worked his way up the leadership ladder of both union and community organizations. He held a wide variety of posts in the national labor movement, including serving nine terms as vice president of the Mass. State Labor Council and on the IUE's National Arbitration Committee.
His son, Mike McMahon, said his father was a visionary in several ways. "He fought for educational benefits for union employees at a time when it wasn't common. Those same benefits are standard in many municipal contracts today," Mike said. "His lifelong commitment was to look out for the little guy."
Throughout his life, Harpo's opponents, both in sports and negotiations, always respected him for his strong commitment to his beliefs and his ability to bring opposing sides together to achieve common benefit.