Gridiron great was one of America's best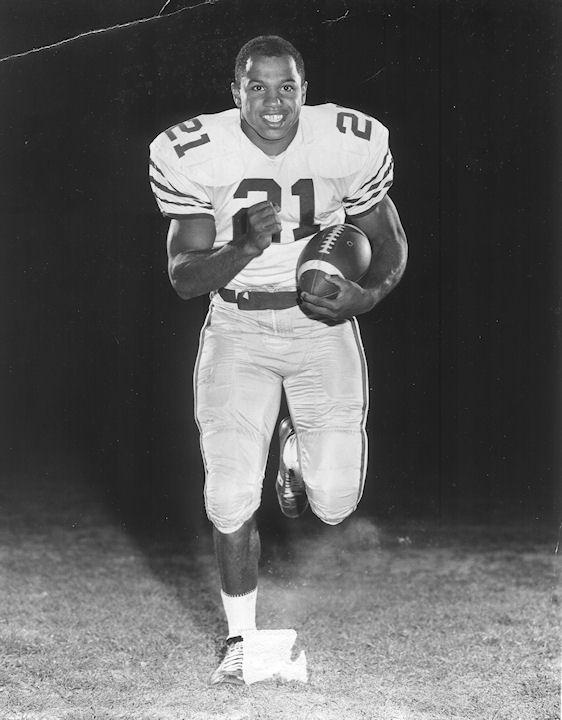 "Pistol" Pete Pedro stopped playing football in the mid-1960s, but in the mind's eye of many Lynn sports fans, he is still leaving tacklers in his wake at Manning Bowl. Pete wasn't a big running back at 5-8, 160 pounds, but his combination of speed and strength made him a threat to score every time he touched the ball.
His son, Peter C. Pedro Jr., who himself starred in football at Lynn Classical and Albany State, said his father now enjoys a different kind of activity to stay in shape: "He chases his grandchildren around."
Peter Jr. said he and siblings – brother, Ricky, and sisters, Mimi, Kristen and Helen   — never felt pressure to live up to the athletic legend of their father.
"The pressure was never about being as great a player as he was," Peter Jr. said. "The pressure was to try and be as great a person as he is."
After a starry career at the former Lynn Trade, where he is generally acknowledged to be the greatest player in the history of the school, the legend of "Pistol" Pete Pedro grew, first at Trinidad Junior College in Colorado and then at West Texas State, where he finished second in the country in rushing and scoring as a sophomore, with 22 touchdowns and 132 points.
"My dad was grateful for the opportunities sports gave him," said Peter Jr., a partner in an employee-benefits firm. "The first time he got a plane or train, it was because of football."
The story of his duel with Preacher Pilot of New Mexico State was immortalized by Robert Creamer in Sports Illustrated in October 1962 and is still online at https://sportsillustrated.cnn.com /vault/article/magazine/MAG1147944/index.htm.
He had a taste of professional football on the taxi squad of the Boston Patriots before ending his career as a semi-pro player.
Peter Jr. said his father, who worked for the Lynn School Department, has always been humble about his accomplishments and pleased when people remember him.
"He relishes it," Peter Jr. said. "He loves to be around people."