Developing Lynn's future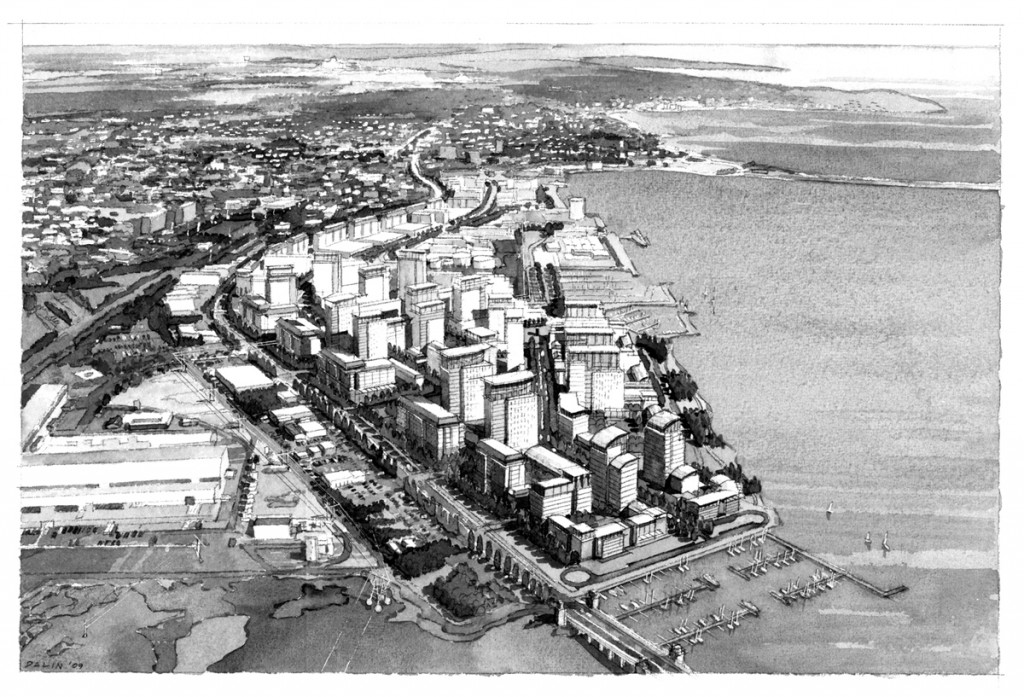 Money – make that borrowed money – is the lifeblood of economic development. If an entrepreneur or business has no entree into the capital market for a new business or idea, or a possible expansion, opportunity is lost.
EDIC/Lynn – the Economic Development and Industrial Corp. – was created by an act of the state legislature in 1977 which was submitted by then-Mayor Antonio Marino. Using a combination of state and federal funds, the EDIC, a quasi-public entity, is a commercial lender of last resort for many businesses, especially during the current economic crunch.
From 1977-2010, EDIC/Lynn made 3,400 loans worth $14 million and created 2,000 new jobs. Most of the agency's loans  are microloans ranging from $3,000 to $50,000. In some cases, the EDIC augments what businesses have been able to get from traditional banks. In other cases, it is the lender of last resort.
EDIC/Lynn Executive Director James M. Cowdell presents the loans for approval by the EDIC board, which has seven members, six appointed by the mayor, one by the City Council. The Board of Directors includes Chairman Charles Gaeta. who has served on the board since its inception in 1977.
When bank loans dried up after the economic meltdown of 2008, the EDIC made more loans over the next 30 months than at any point in its history keeping many small businesses afloat.
The agency can be more flexible in the terms of its loans, especially when it comes to length. While EDIC/Lynn can absorb more risks than a traditional lender and does, Cowdell said the agency still has a low delinquency rate.
"We couldn't stay in business otherwise," he said.
 The EDIC doesn't just process loans; it provides prospective businesses with information on properties and sites available for lease or purchase in the city. Through an affiliation with the Service Corps of Retired Executives it helps entrepreneurs devise business plans.
Another part of the EDIC mission is to improve the city's infrastructure, which also improves the conditions for economic development.
EDIC has had a significant impact in the central business district. Recent accomplishments include the expansion of the Lynn Community Health Center, the construction of the VNA headquarters and the addition of 250 new residents that now call downtown Lynn their home.
Cowdell pointed to EDIC Lynn's $6.5 million project completed in 2010 to relocate power lines on properties on the Lynn waterfront along the Lynnway, opening them up to potential commercial development and new businesses, some of which the EDIC could help finance.
"This project has the potential to change the face of the city," Cowdell said.