Chandler and Giller were a glass act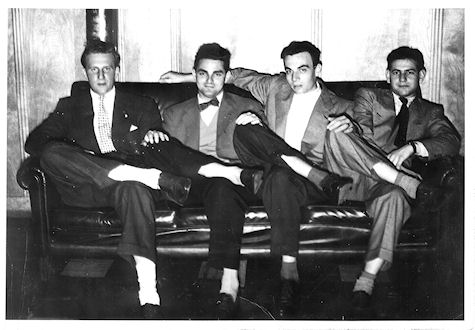 Growing up in the Brickyard neighborhood of West Lynn, Herb Chandler and Hesh Giller likely never imagined their childhood ties would evolve into a lifelong friendship and business partnership.
In 1946, the highly respected and gregarious pair founded New Angle Glass Co., recognizing the demand for auto glass replacement. Relying on Hesh's mechanical eye and Herb's business sense, they opened their first shop on North Common Street. They later moved the business to Summer Street, before establishing its permanent home on the Lynnway.
Today, New Angle Glass operates out of four locations. Giller's son, Andy, who grew up shadowing his father, owns and operates the company. In 1985, he opened a second location in Salem and from 1999-2000, he expanded to Lowell and Watertown.
In addition to learning the trade, Andy picked up many of his predecessors' values. Taking customer service to a new level, Herb and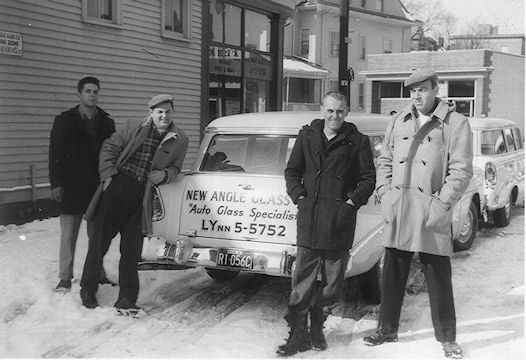 Hesh originated the concept of free mobile service, offering vehicle pickup and delivery. They were also committed to giving back to the community, generously supporting local organizations, athletic teams and their temple.
"My father taught me about treating people with respect, the way you would want to be treated," said Andy. "A lot of their success was due to building and maintaining relationships."
Hesh and his wife, Lois, had three children, Judy, Pam and Bobby, in addition to Andy. Herb and his wife, Muriel, raised two daughters, Jansi and Beth.
"My father was generous in ways big and small," said Jansi. "He had a passion for life and a twinkle in his eye."
The families socialized regularly and enjoyed traveling, playing tennis, skiing and sharing weekly Sunday meals. 
Hesh, born in 1924, was a 1942 graduate of Lynn Classical High School and a decorated World War II veteran. Herb, a 1941 graduate of Classical, was an outstanding basketball player, leading his team to an Essex County League championship. He was also skilled at volleyball and competed at the Maccabiah Games in Israel. He is a member of the Lynn Classical Hall of Fame.
Herb passed away in 1992, Hesh in 1995.