Berks established a high Standard
Jim and Bob Berk, along with their father Bernie, grew a Lynn hardware store founded by their great-grandfather more than 100 years ago into the largest single-outlet plumbing and heating distributor in the United States.
Abraham Hotz, the founder, first started selling paint from a horse-drawn buggy before opening Standard Hardware Co. in 1905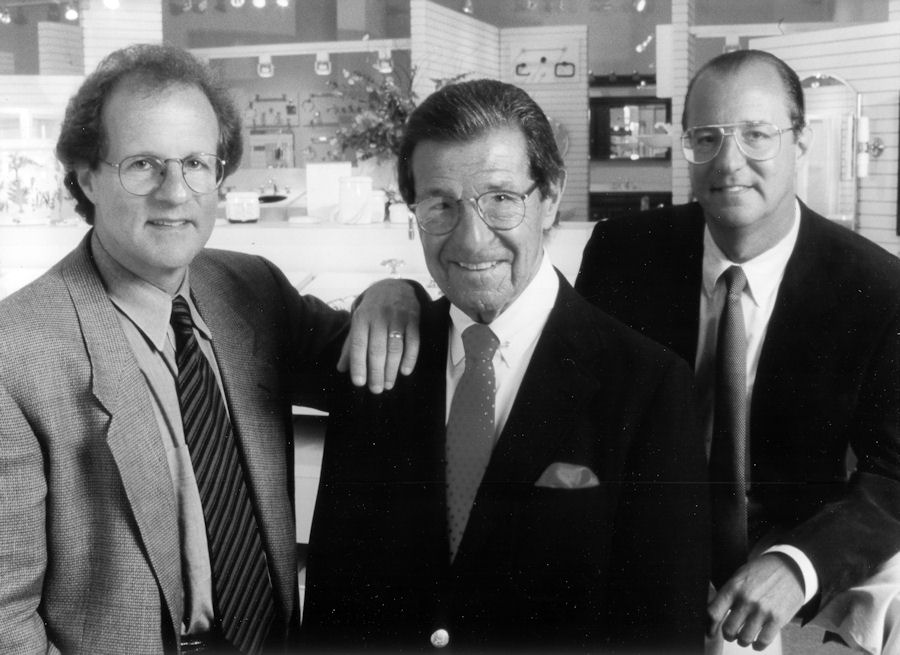 . Standard was a general hardware store on Summer Street for almost 65 years when Bernie Berk, Abraham's grandson, directed a move of the business to Union Street in 1969. At that time the family changed the business model by leaving paint, wallpaper, and electrical supplies behind to focus solely on the distribution of wholesale plumbing and heating supplies. The name of the business was changed to Standard of Lynn, Inc.
In the late 1970s, Bernie urged his sons to join the family business to help him take the company in a new direction and they accepted the challenge. Standard built a 40,000 square-foot building at 400 Lynnway in 1982, an original tenant in the Lynnway Industrial Park. The second floor of the new facility housed The Bath Collection, New England's largest plumbing fixture showroom at the time. The company grew to 110 loyal employees, with a fleet of 13 trucks servicing Greater Boston and New England. In 1990 Standard launched "The Source," a division which served as a master distributor of plumbing fixtures, faucets and accessories to wholesalers and dealers throughout the United States.
Bernie, who was known to drop off orders at his customers' homes on his way home from the store, instilled in his sons the value of customer service, while the brothers knew that maintaining a sufficient inventory, embracing technology and employing a knowledgeable team of associates were also keys to success.
Bob focused on day-to-day operations, purchasing and workforce management. Jim was responsible for administration, technology and the showroom. Bernie was the "Chairman of the Board" and brought the founding values and principals of a family business into the next generation.
The Berks sold the business in 1997 to Ferguson Enterprises, the nation's largest plumbing and heating supply firm.