When the Speaker spoke, people listened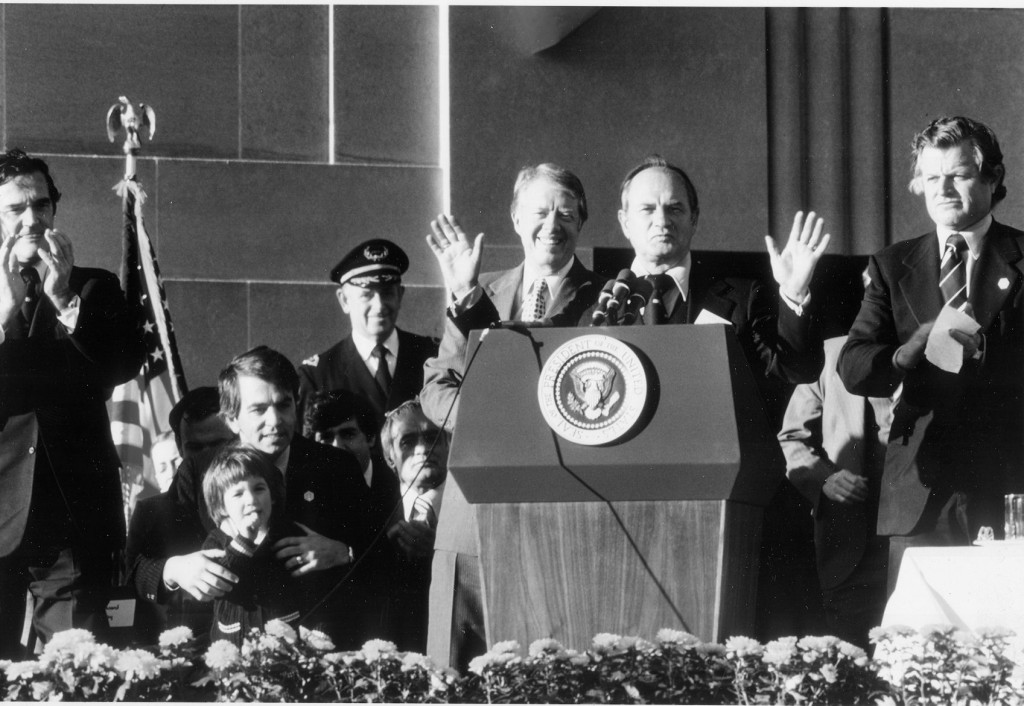 The photo tells the story. It was taken on the steps of Lynn City Hall in November 1978, during a visit to Lynn by President Jimmy Carter.
Thomas W. McGee of Lynn, then speaker of the Massachusetts House of Representatives, is at the podium, and gathered around and behind him is the cream of the political crop: President Carter, Sen. Edward M. Kennedy, Gov.-elect Edward King, Sen.-elect Paul Tsongas.
"He spent time in the White House and in the Oval Office with President Carter," said his son, state Sen. Thomas M. McGee of Lynn. "He flew on Air Force One and met the Pope. But if you ask how he might want to be remembered, it's as a great son of Lynn."
Tom, now 85, left high school for the Marines at the age of 17 and served three years in War II in the Pacific Theater, including Iwo Jima. He returned from the war and graduated from Lynn English High, Boston University and BU Law School. While at BU he was a good friend of legendary Lynn athlete Harry Agganis.
Tom got his start as a Lynn city councilor, serving seven years before being elected to the House. Even at the height of his political power, constituents could get his ear daily at Bill's Lunch.
Tom served in the House from 1963-90, including nine years as speaker (1975-84). "He had a long, positive career of 35 years," his son said.
The younger McGee said his father has never stopped trying to help people since his retirement from politics 20 years ago. "He would always tell me if I've helped one person today, then it's been a good day," he said.
The McGee name lives on in Lynn in the Mary Agnes McGee senior housing, named for his late mother, and the Thomas W. McGee building at North Shore Community College, named for the former speaker.