They deserve a medal for making metal their mettle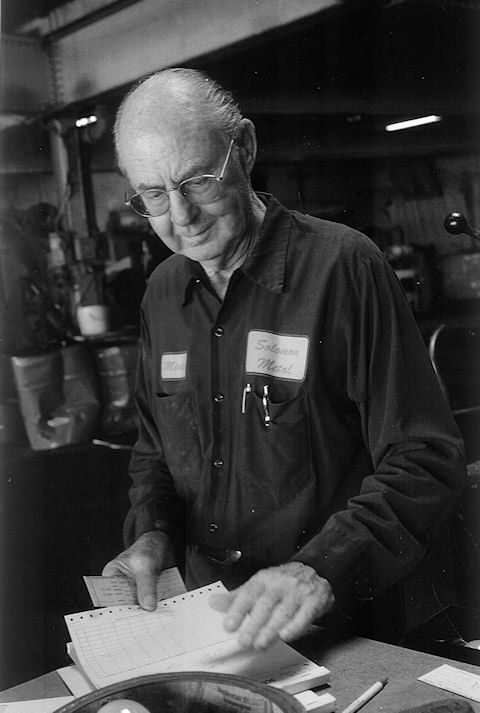 Solomon Metals Corp., a staple on the Lynnway for 37 years dealing in the purchase, grading and processing of non-ferrous metals, operates reflective of the pride the Solomon family has in the community.
Isadore Solomon founded the company in Chelsea in 1943. His son, Mickey, took over in 1960. Thirteen years later, it was destroyed in the Great Chelsea Fire of 1973, though it was a tragedy with a silver lining.
"That's why we moved to Lynn, and it was the best move we ever made," said Mickey, who took metallurgy courses nights at MIT and Wentworth. "I always wanted to know more than my competitors."
Solomon moved to the former Harrison Dispatch site and fortunately was unscathed by the Great Lynn Fire of 1981. Steven joined the business after graduating from the University of Massachusetts and took ownership in 1990. The company grew from its original three workers to 35 today.
"We're fortunate to have loyal employees and a family atmosphere. We work on an open floor and we all do what has to be done at the moment," said Steven Solomon, Mickey's son, who is keenly focused on global markets since the scrap metal is exported to smelters, foundries and mills domestically and around the world.
"All of the metal you see today, in just about everything, is recycled," Steven said. "It's a tremendous world resource because you don't have to mine from the ground."
Steven looks forward to many more years in Lynn. "At a time when many of our competitors have gone out of business, we're proud to be able to compete with multi-national corporations," he said. "We're not going anywhere."