Chandler gave a lot to the city
By Steve Kraus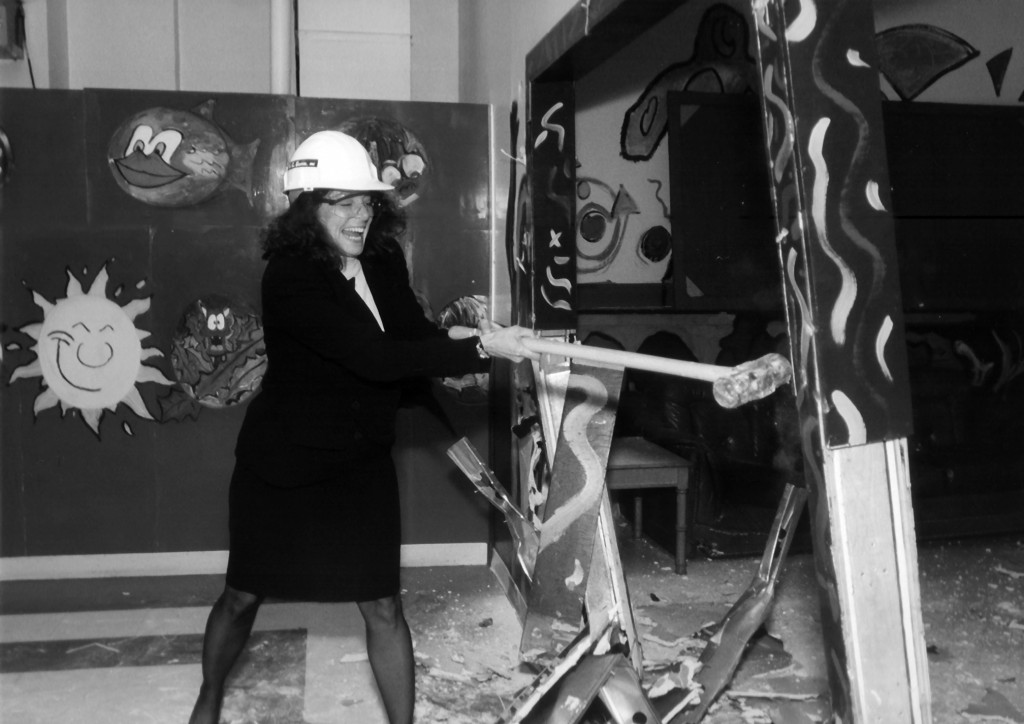 Jansi Chandler had her critics during her lengthy tenure as executive director of Lynn Community Development. People moaned and groaned about the murals she had painted in vacant storefronts on Union Street, arguing that real businesses would be much better. No kidding.
She also took a lot of heat because she grew up in Marblehead and lived in Swampscott during her CD tenure. But she was born in Lynn and her father, Herb, owned New Angle Glass on the Lynnway.
But if you think I'm going to join in this harpoon-fest, turn to another page, because I have a different view of Jansi Chandler. Jansi Chandler and Community Development have been very good to an enormous amount of people since she took over in 1986. Youth sports groups rely on CD money for equipment. The department helped renovate 23 parks and playgrounds. The showpieces include Hood Park, which is home to one of the best soccer facilities anywhere; and Ben Bowzer Complex at Breed, headquarters for Lynn Babe Ruth.
Chandler helped arrange a loan for Babe Ruth so that its facility could become a real-life Field of Dreams. Through the years, she's proven a consistent friend to the organization.
Chandler generated $80 million in federal and state funds. She oversaw construction of 100 infill houses (74 as executive director) that generate $154,000 in tax revenue. Several of those houses were put on upper Union Street, a move that positively changed the neighborhood.
She also oversaw the opening of the Small Business Assistance Center; the creation of the position of Small Business Advocate and the information booth in the City Hall foyer. The $7.7 million Washington Street upgrade – opposed by many, but successful nonetheless – was another CD project, as was the rerouting of Route 129.
CD also was quick to recognize the burgeoning cyber-movement, supporting Shore.Net of Lynn through $500,000 federal 108 loans – all of which helped launch the Cyber District.
The organization has lent its support for development to the old Phillips complex on the Lynnway for expansion of West Lynn Creamery. The project has meant 150 new jobs already, with 70 more in the works next year.
Chandler was a huge contributor to the Lynn Arts & Cultural District, securing funding for LynnArts at 25 Exchange St. and the Community Cultural Minority Center on Union Street.
She has received the NAHRO Honor Award for Excellencein Program Innovation (for the infill housing project), NCDA Audrey Nelson Community Achievement Award (for Raw ArtWorks); Community First Banker's Award (for Lynn Community Development Housing Corporation); HUD Best Practices (for Citizen Participation in the Consolidated Planning Process) and the U.S. Conference of Mayor's City Livability Award.
It wasn't all work, of course. The CD Department ran a going-away party for her last Friday, and, apparently, Jansi is as well-known around area golf courses as she is in board meetings. She also apparently enjoys food, although you wouldn't think so to look at her.
Anyway, her time at CD is over, and she'll join Grant Group as an independent consultant working with communities instate and beyond. I hope that whoever takes her place turns out to be just half as effective as she was.
REPRINTED FROM THE DAILY EVENING ITEM, FEB. 11, 1998.