'Meat' the Demakes family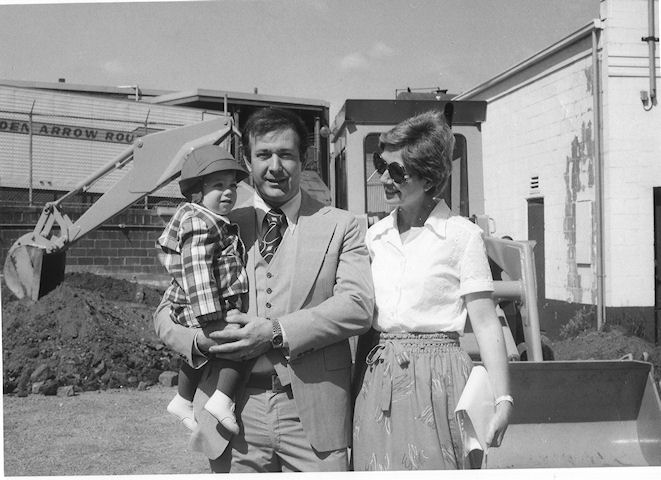 A century ago, customers flocked to a small neighborhood grocery in search of exceptional Greek pork sausage made with red wine, natural spices and orange peel. The recipe became a beloved fixture in the Lynn community, as did the Demakes family.
Thomas L. Demakes, president of Old Neighborhood Foods – one of the most respected names in the sausage and deli meat industry – credits the vision of his grandparents, Greek immigrants Thomas and Jean. The couple, who married in 1900, launched their shop at 37 Waterhill St. in 1914 and marketed Jean's hand-crafted sausage under the name Holiday Brand. A family affair, sons Peter, Louis, Nick and Charlie would take early morning orders and make the deliveries by trolley. The boys went on to pursue degrees at Harvard and MIT, but remained involved in the business. In 1932, Louis took the reins, helping his parents to expand the product line to include frankfurters and deli meats.
Tom, Louis' only son, entered the business in 1967, after graduating from the College of William & Mary and serving in Vietnam. "I had been there all my life; I vowed I wasn't going to take over," Tom said. "At some point, you accept your fate and start enjoying it.
It's been a pleasure to be a factor here in Lynn, and a force for good in the community. No matter what you do, what counts is that you make a difference."
Tom has continued to carry on his predecessors' work ethic, as well as their generosity – supporting local organizations such as the Agganis Foundation, Girls Inc., the YMCA and KIPP Academy, among others.
Combining old-world values with the latest technology, he has been able to grow the business from $1 million to $100 million in sales. The company, which transitioned in name from Holiday Brand to Old Neighborhood Foods in 1985, now maintains 350 employees and 100 products, including the popular Thin 'n Trim line. Tom's sons Elias, Tim and Andrew represent the fourth generation to come on board, cementing Old Neighborhood's legacy as a true family-run and respected institution.