Natural ability ensured a great career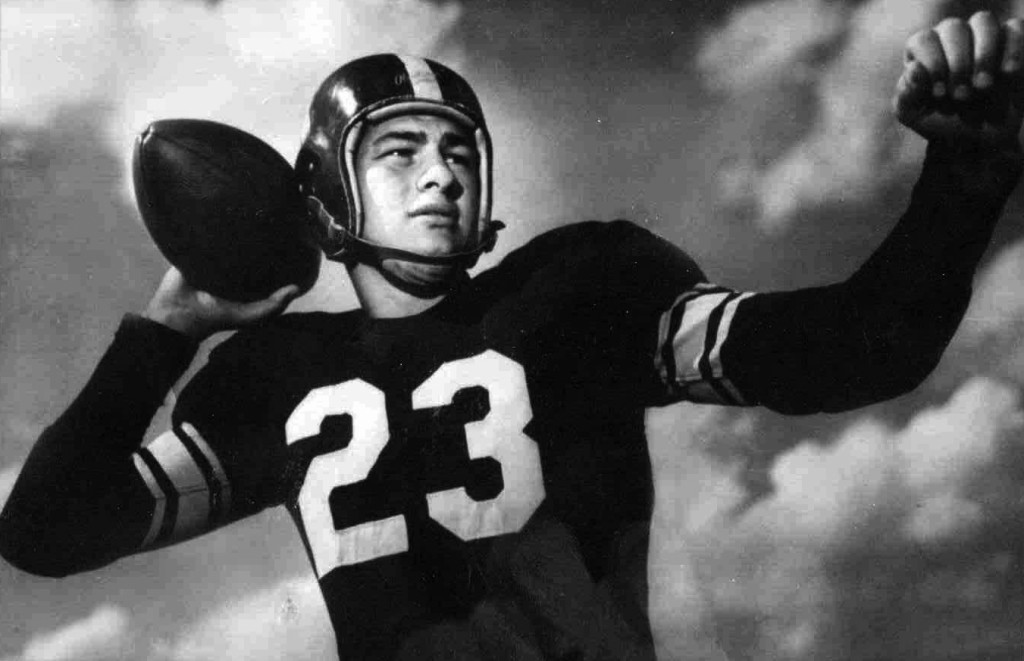 Among the greatest athletes to hail from Lynn is former St. Mary's and Wake Forest gridiron star and coach Nicholas A. Consoles.
Mr. Consoles, the son of Italian immigrants Luigi and Dora Consoles, was born and raised on Murray Street in West Lynn. His father worked for a local Lynn rubber company and later as a laborer at General Electric. One of four children, Mr. Consoles was the only one in his family to attend parochial school – Sacred Heart and St. Mary's High School.
"St. Mary's had a big influence on my life," said Mr. Consoles, a 1952 graduate. "I ended up with a lot of strong friendships."
At St. Mary's, he was a member of the football, basketball and baseball teams, but made a lasting imprint on the school's grid history. His 60-yard Hail Mary touchdown pass in the final seconds of the game on Sept. 22, 1951 led St. Mary's to a 19-13 win over Lawrence Central, ending its winning streak.
Mr. Consoles went on to excel at Wake Forest, developing a reputation as one of the nation's top passing quarterbacks and earning a degree in business. He was the first in his family to pursue a college education. As a junior, he was the leading passer in the Atlantic Coast Conference and won a spot as quarterback on the All-Conference team. He was named co-captain his senior year and was one of two college quarterbacks selected to represent the South in the North-South All-Star Game played on Christmas Day at the Miami Orange Bowl.
Upon graduation, Mr. Consoles was drafted by the Philadelphia Eagles and reported to camp, but a shoulder injury brought an end to his short professional football career. He went back to Wake Forest, coaching freshman football. He accepted a job at a life insurance company in North Carolina, getting a taste of the business. When he returned to Lynn, he took a position at Columbia Insurance Agency and coached St. Mary's football for five seasons. He branched out on his own at age 25, opening Consoles Insurance Agency.
"Everyone dreams of being their own boss," said Mr. Consoles. "I was fortunate because in the insurance business you need to know people, and I had a lot of help from a lot of people."
Mr. Consoles has remained active in the Lynn community, serving as chairman of the St. Mary's Annual Golf Open, board member of the Lynn Area Chamber of Commerce and chairman of the chamber's National Legislative Committee. After nearly five decades of running Consoles Insurance, Mr. Consoles sold the business last year to his son, Anthony, who joined the agency in 1984.