Family has built a lasting legacy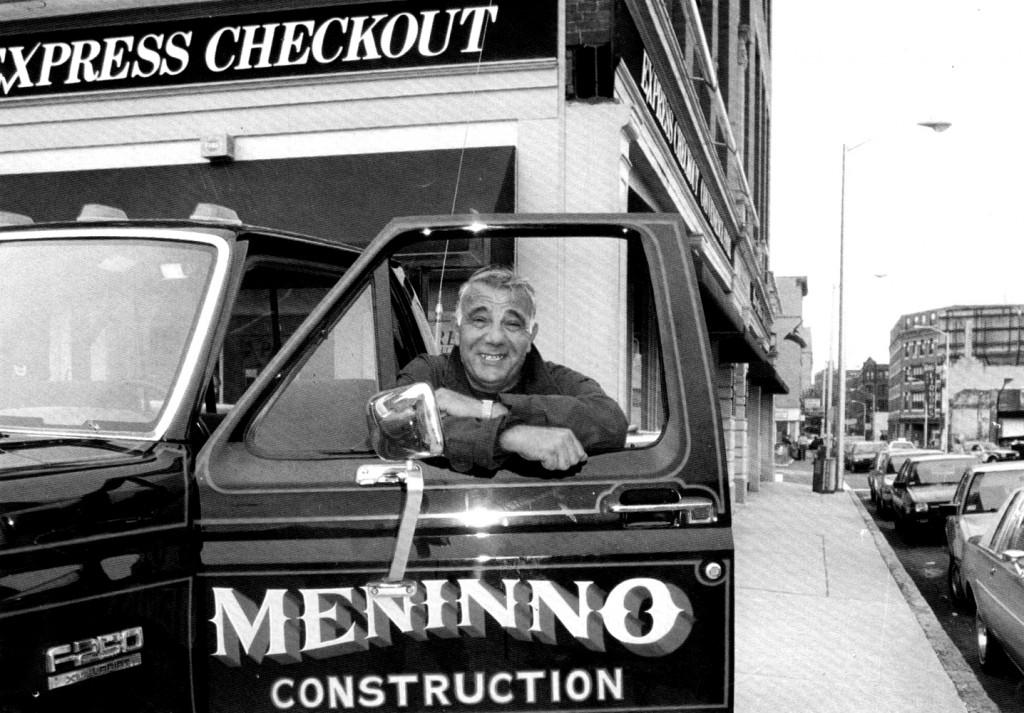 A family business is different from IBM. Longtime employees become part of the family, and the business itself becomes an integral part of the community.
Nicholas Meninno left Grotto Minada, Italy, in 1921 to come to Lynn, leaving his wife, Nicolina, behind while he settled here. It would be seven years before they would reunite.
While working in the waste paper business, he began Meninno Construction in 1932, building houses, doing carpentry, masonry and odd jobs out of his home.
Nicholas and Nicolina had four children: Theresa, Lillian, and twins Gloria and Anthony Nicholas.
When Anthony Nicholas "Nick" Meninno joined the business in 1953, it became N. Meninno and Son Construction Co. Nick and his wife, Peggy Grant, had six children. Two went into education: Dr. Cheryl Meninno, director of special education for Lynn Public Schools, and Jill Guerriero, a special education teacher in Lynnfield. Three joined the family business: Nick and Anthony "Scott" Meninno as president and vice-president, respectively, and Debby Regan as treasurer. Wendy Hayes owns Rolly's Tavern in Lynn's Wyoma Square.
A fourth generation came aboard in the spring of 2010 with the arrival of T.J. Regan, the grandson of Nick Meninno.
The business was located in family homes until relocating to a small garage on Spencer Street in West Lynn in 1968 and in 1980 to its present home at 76 Oakville St. Meanwhile, the business also expanded to include homes and renovations, as well as commercial work.
 Meninno Construction has plowed city schoolyards for more than 40 years, and built the city's concrete sidewalks for 20 years. The firm has also been doing site work since Nick Jr. convinced his dad to purchase an excavator in 1984.
Nick Sr. is semi-retired, but can usually be found somewhere in the city still drumming up business for the family firm.
Through the years, the firm became known for its integrity, the quality of its work, and its commitment to the city and its employees. It has given back in many ways, including supporting the Lynn Boys and Girls Club, Girls Inc., numerous baseball leagues, city schools and the Lynn Special Needs Camp.
"My dad has always said: 'Lynn's been good to us. We should give something back,'" said Debbie Regan.
Nick Sr. dedicated his life to his family and to building Meninno Construction into the successful business it is today. His legacy is one of a successful businessman, and wonderful husband, father and grandfather.