He was a polished businessman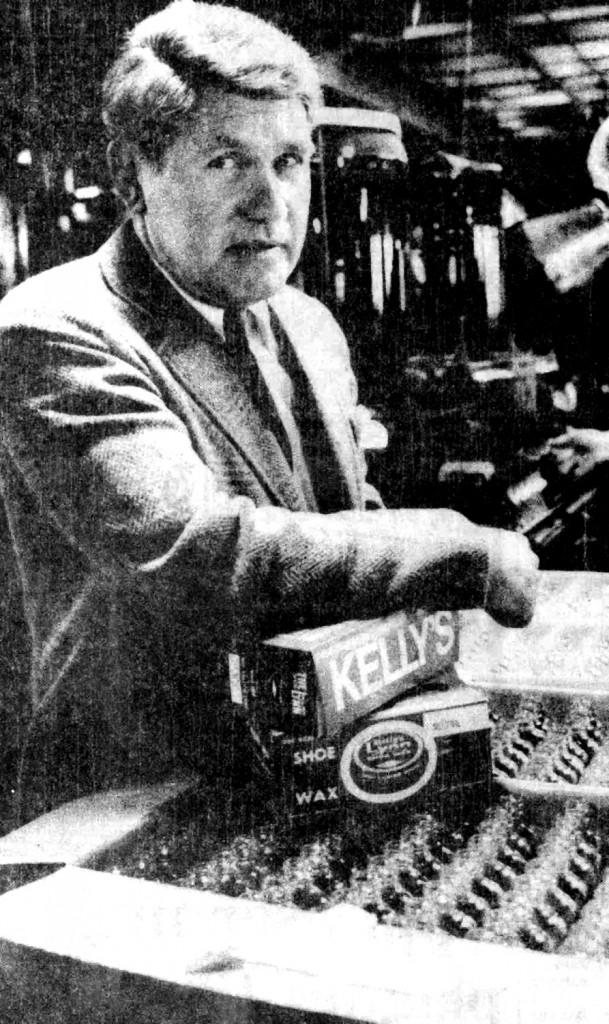 From a young age, James O. Spinney had an incredible sense of entrepreneurial vision, coupled with integrity, passion and drive.
Mr. Spinney, who grew up on Flax Pond in Lynn, launched an industrious newspaper route at age 9, growing the route to 300 homes and passing it on to his younger brother, Donald. He attended Lynn English High School and earned scholarships to play hockey at Kimball Union Academy in Meriden, N.H., and St. Lawrence University. After college, he launched a successful real estate and development business.
In 1972, Mr. Spinney acquired George J. Kelly, Inc., a struggling shoe polish factory that was established in Lynn in 1900. He acquired the business from Kelly's widow, who retired at age 90. He quickly turned losses into profits and actively sought government contracts. Kelly's 30 products, including polishes, cleaners and dyes, were sold through distributors to shoe stores and shoe-repair shops throughout the U.S., Canada, the Philippines and Korea. By 1984, the factory's annual profit margin was more than 15 percent.
Mr. Spinney and his wife, Noel Spinney-Costin, also owned and managed the Edgehill Apartments in Nahant, a complex of 42 units that Mr. Spinney had converted from a former historic inn. Following Mr. Spinney's sudden death at age 54 in 1989, Mrs. Spinney-Costin continued to manage  the property until she sold it in 2006. The Kelly's brand was sold to Fiebing, a manufacturing company of leather and horse care products in Milwaukee.
Mr. Spinney's four daughters, Pamela, Wendy, Susan and Allison, grew up working on the factory's assembly lines during high school and college, gaining an up-close view of their father's work ethic.
 "The company slogan – 'the whole world over, Kelly's outshines them all' – is also true about my father," said Pamela Spinney Duncan. "He outshone them all. He was the best husband, father, son and friend anyone ould hope to have. He knew what he wanted to accomplish and he worked as hard as he could to do so. His energy was boundless."
"He instilled in all four of us the drive to give back, do our best and never shy away from hard work," said Wendy Spinney Smith. "He had a vision and plan for everything. He was generous, kind and encouraging – not only  to us, but to his employees."
"One of the most important things I learned from my father was to work hard and always be honest," said Susan Spinney Hooper. "He set his own high standards and was a man of great strength and character."
"My father was both a friend who taught me compassion through listening to others and a mentor who taught me grace and humility through his actions," said Allison Spinney Russell.
"Even though we lost him at a young age, the legacy of James O. Spinney lives on through his children and grandchildren," said Noel Spinney-Costin.